New Patients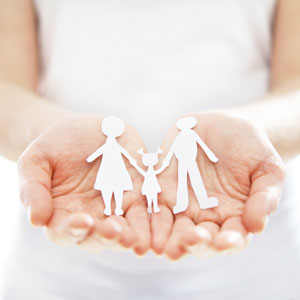 If you are visiting our Naperville Chiropractic care center for the first time, we want you to know exactly what to expect. We want your time with us to be a relaxing and positive experience.
Whitney Chiropractic is often described as being "comfortably formal." Our atmosphere is calm and inviting. We thrive on making our patients feel welcome. We hope you will feel the same way, too.
Before your first visit with us, we would like to encourage you to bring in the results of any previous testing that has been carried out on your behalf. These results would include digital X-rays or MRI's, whether you have only written reports or the actual films. Any previous diagnostic testing evaluations will help us to help you.
Your first appointment will take about 45 minutes. As you enter the practice, you will be warmly greeted and invited to complete your new patient paperwork. You will then be escorted to one of our consultation rooms to meet with Dr. Whitney, who will conduct an in-depth assessment. This evaluation will include
A detailed consultation
An examination
Digital X-rays or any other type of special imaging, if necessary
Based on the initial results of your testing, Dr. Whitney will develop a plan of care. If we feel we can't help you, we have an extensive network of specialists that we work with and we will refer you to where you need to be. This first visit will end with your first gentle Chiropractic adjustment.
Your second appointment will take approximately 30 minutes. During this visit, Dr. Whitney will evaluate your examination and imaging findings to help you understand the source of your problem. He'll then discuss customized care choices to help you start feeling your best. These options may include Chiropractic care, rehabilitation strategies or acupuncture.
Over the course of over two decades, Dr. Whitney has seen over 65,000 patients and performed close to 150,000 adjustments. A routine office visit usually takes about 20 minutes and may be closer to 30 minutes if rehabilitation is involved.
The good news is that the average patient in our state-of-the-art clinic only requires 8-12 visits.
Book an Appointment Today
Education is vital. Dr. Whitney will take the time and effort to help you understand what you need to do to get better and to stay that way. You will be given customized rehabilitative exercises that you can routinely practice, as well as ergonomic solutions. If you choose not to carry out these instructions, you will always risk the chance of a flare-up of your original condition. If that happens, our door is open. We are always here to help. Contact us today for a free consultation!
CONTACT US »

New Patients | (630) 922-7777