Chiropractic Care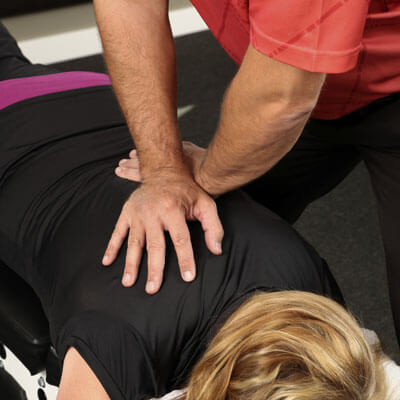 Chiropractic is the science, art and philosophy of caring for the human body without the use of drugs or surgery. The focus is on helping your condition with a mostly hands-on approach, accompanied by the knowledge and expertise of your doctor. This experience and dedication facilitate your ability to heal.
Benefits of Chiropractic Care
Better flexibility
Decreased muscle spasm
Elimination of pain
Enhanced immune system function
Fast recovery from sports injuries
Improved mobility
Increased ability to carry out the activities of daily living
Common Conditions That We Address
Over the course of more than two decades, Whitney Chiropractic has developed a reputation for their multi-faceted approach in getting patients well. Their system includes a wide variety of Chiropractic services, a customized rehabilitation center and skilled acupuncture.
Rehabilitation is entirely different than physical therapy. Our rehabilitation therapists take a patient from a normal level of activity to an advanced level of activity. The goal is always to take an athlete from an injury to be able to play full-out again—without being re-injured.
Although we see a variety of conditions, we have a reputation for excellence in cervical and lumbar disc issues. We also specialize in knee, shoulder, elbow, and ankle injuries, as well as sports-related spondylolisthesis.
Our Techniques
Activator Methods®
ART®
Diversified
Graston
Gonstead
Trigger Point Therapy
Myofascial release
Thompson Drop Table
Low-force instrument-based techniques
Let's Get Started Today
It's our desire to help you. We have had a very high success rate with the 65,000-plus patients we've cared for during the last two decades. We feature on-site X-rays and a complete rehabilitation center. Our office is affordable and most importantly, effective. Contact our friendly practice today for a free consultation!
CONTACT US »

Chiropractic Care | (630) 922-7777