Acupuncture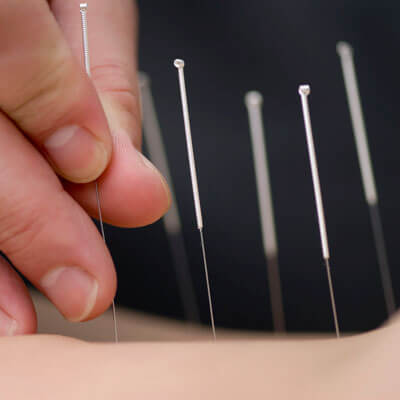 Dr. Whitney is a certified acupuncturist and certified dry needling specialist. His acupuncture experience at Whitney Chiropractic has helped thousands of patients over the course of many years.
He frequently combines skilled acupuncture, dry needing and cupping with Chiropractic care for fast and efficient results. Some patients receive acupuncture alone. Only your diagnostic workup can truly illuminate what will bring you the best outcome.
Benefits of Acupuncture
There are many benefits to acupuncture. The most important thing to understand is that acupuncture is well-researched, virtually painless and extremely effective. Here are some of the conditions that our office has had excellent results with:
Anxiety
Addictions
Elbow issues
Headaches, migraines
Menstrual issues
Muscle spasms
Plantar fasciitis
Smoking cessation
Sports injuries
Your First Visit
Dr. Whitney is very thorough when evaluating a potential acupuncture patient. For your best result, he will always begin with what is called a Query Protocol. This simple procedure is used to make sure that you are a great candidate for this incredible care.
We always advise that you avoid caffeine and alcohol on the day of care. It's also wise to schedule your session when you have no time restraints and can feel relaxed and comfortable.
Schedule an Appointment Today
The needles that we use for our acupuncture sessions are thin and hair-like. They are always sterilized, and most patients feel nothing other than utter relaxation. If you have never tried acupuncture, we highly recommend it. Most patients only require 6-8 visits, making care efficient and affordable. Contact us today for a free consultation!
CONTACT US »

Acupuncture in Naperville IL | (630) 922-7777