Meet Dr. Richard Whitney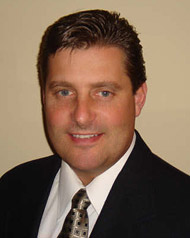 At our practice, we offer warm and friendly service accompanied by outstanding, reliable results. Our patients are always considered one of the family.
We focus on a variety of conditions that are often difficult to handle. Our unique approach brings a high level of satisfaction to those we serve. We use a wide range of Chiropractic techniques, customized rehabilitation strategies, acupuncture, as well as massage to help you feel your best.
Patients That Don't Bite Are the Best
After graduating from college with a degree in Biology and Chemistry, Dr. Whitney prepared to enroll in veterinary studies at the University of Illinois. He found, however, while working as a vet tech for his dad, that he preferred working with real people-not small animals. As it turned out, his mother talked to him about the benefits of Chiropractic care. That passionate conversation changed the course of his life.
An Outstanding Student With a Thirst for Knowledge
Dr. Whitney pursued his education at Parker University in Dallas, earning his Doctor of Chiropractic degree in 1993. While attending Parker, he was awarded Outstanding Intern in his class. Following graduation, he moved back to Peoria and joined a large sports and rehabilitation practice. He stayed for two years before returning to the Naperville area.
Dr. Whitney is also a Certified Chiropractic Sports Physician and a Certified Acupuncturist. In addition, he is a Certified Whiplash Specialist and is currently being trained in functional medicine.
EXPLORE CHIROPRACTIC »
On a Personal Note
Dr. Whitney is married with two grown children. His family has always been very actively involved in sports, including scuba diving, lacrosse, baseball, basketball, football and boating. He and his wife frequently travel to Michigan, where they visit their family cottage. They both enjoy biking and water sports. Dr. Whitney is also fond of hunting and fishing. His wife is a published author of children's study skills books and a passionate Chiropractic advocate.
Get Started Today
For more than two decades, Dr. Whitney has learned unique techniques that get people out of pain fast and efficiently. He is a master diagnostician. He feels that a compassionate heart combined with excellent clinical skills yield fantastic results. Contact us today for a free consultation!

Dr. Richard Whitney | (630) 922-7777